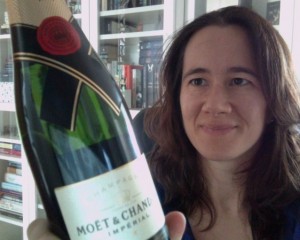 When I was younger, I didn't like wine. I liked schnapps, snakebite and vodka. All that changed when I started my first 'proper' job after university as a publishing assistant.
Every few months I would travel with my boss, selling books and resources to teachers around England (they were educational products), and my boss loved wine, ordering expensive bottles over lunches and dinners.
Slowly, I began to taste-test my way into loving wine too.
Now I love buttery Verdelhos and Viogniers, aromatic Gewurztraminers, reserve Semillons, late-harvest Chardonnays and honey Semillon-Sauvignon Blancs. The odd fruity Shiraz is nice, and I often like a glass of port in the evenings.
However, my absolutely favourite is Champagne, which sounds awfully posh until you come to Australia and discover that most pubs and bars sell bubbles by the glass, at a similar price to white and red wine.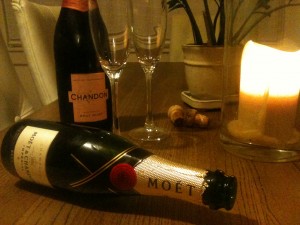 I love Australia!
If I could, I'd drink Veuve Clicquot every day.
But that wouldn't be good for my health, or my bank balance, and it might interfere with one of my other loves… writing!