1 x 6.5 hrs or 2 x 3 hr Workshops
Travel to planets light-years away or dive into a far-distant yet magical past with these two exciting writing workshops. Conjure magic, play with science, invent futuristic societies, imagine mystical creatures, explore secret skills and hidden treasures, open any door you like and set your imagination free! Discover how to transform your ideas into stories, and craft tales of wonder that will amaze readers. Develop effective worldbuilding tools. Set the stage with worlds that are convincing, authentic and original. Create memorable characters whose compelling stories stay with readers long after they've finished reading. Discuss modern publishing, industry insights, and tips on pitching to publishers. These transformative workshops will awaken and invigorate your imagination! Designed for writers of all ages and levels.
Overview of speculative fiction as a genre
Worldbuilding excellence setting the stage
How to develop and structure speculative ideas
Create memorable characters relevant to your world
Avoid plotting pitfalls
How to polish and transform your writing
Want to arrange a science fiction & fantasy workshop?
Then please get in touch with the date, audience and venue you have in mind.
Alternatively, read about other available talks, workshops and seminars here.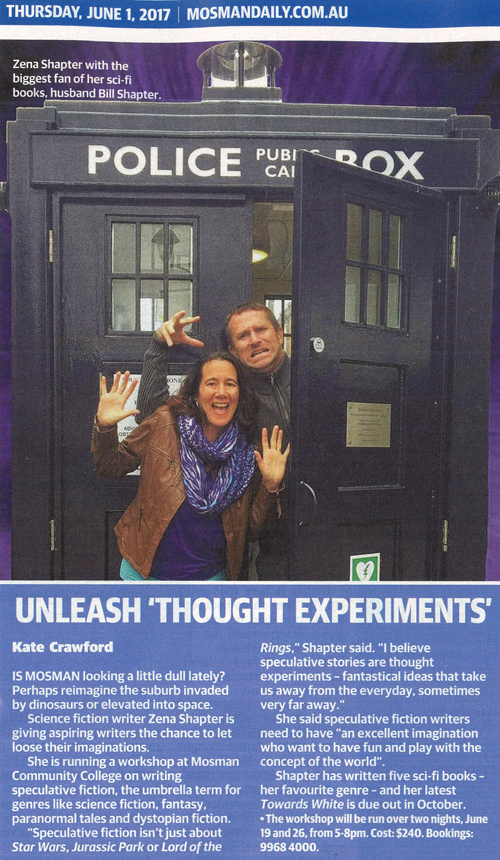 Save