Please note that the Northern Beaches Writers' Group is no longer holding free writing workshops for young writers. However, our glorious leader Zena Shapter often offers free writing workshops for young writers at Manly Library. Please contact her to find out the next date. Thank you!
From time to time, the Northern Beaches Writers' Group holds free writing workshops for young writers (12-21yrs).
Do you turn to words when times are tough, has writing always been a part of your life, or do you want some tips on developing your writing career? Do have something to say to the world?
The NBWG's team of local professional writers can arm you with the skills and techniques you need to give your story a platform. We have years of experience in all kinds of writing styles – short stories, journalism, articles, interviews, poems & lyrics, fan fiction, and recount writing. Would you like to have greater confidence in your literacy abilities?
In our workshops you get free personalised tuition from professional writing mentors. This is your opportunity to ask all the questions you want about creative writing. We're here to answer them.
Please Bring:
To take part in our workshops, you must bring an electronic writing device such as an iPad or laptop. Please remember to bring a charger.
Get Published!
Where possible, your writing efforts may be included in a collective magazine. You'll get either a print or digital copy! Why not use it as part of your portfolio? We also often have an arts table where you can create artwork for the magazine.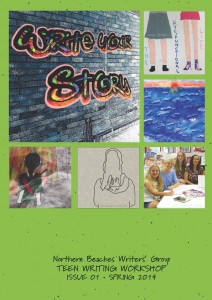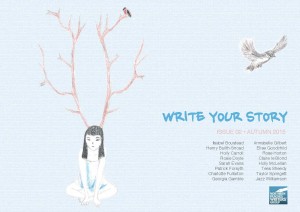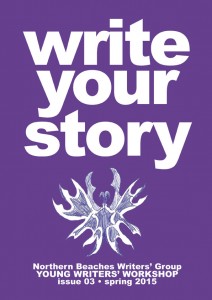 Sound good?
Then get in touch! Send us a message to find out the date of our next young writers writing session. We'd love to hear from you.
Places are also limited usually, so the quicker you express an interest, the greater your chance at securing a place.
Recent Workshops:
FYI PARENTS: The purpose of our free writing workshop is to reach out to young writers interested in writing, whether that's because they're experiencing tough times or because they simply have a passion for words. Our aim is to then (1) empower them with greater confidence in their current literacy abilities, (2) arm them with a portfolio-worthy result, (3) pass to them some literacy skills and/or techniques, and (4) give them a platform for their stories. We want to help as many kids as possible over the course of a single day to produce some form of publishable literacy in which they share some personal sense of story. Most of our tutors have kids of their own, so we understand how important they are to you. We will look after them.

Save
Save
Save