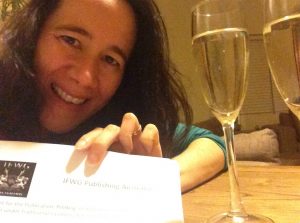 Woo hoo! I've just sold my novel Towards White to the International Fantasy Writers' Guild, or IFWG.
More on this to come over the following months, but the guys at IFWG are so excited to be bringing my novel to life and getting it into the hands of readers. What more could a writer want?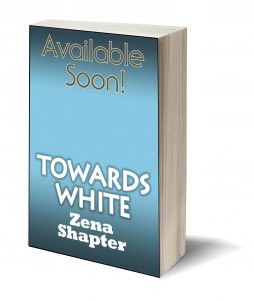 Squee!
"Towards White"
They know what's going to happen to you… after you die.
When Becky's brother goes missing in Iceland, she doesn't care that their scientists have discovered what happens to the electrical energy in our brains after we die – she just wants her brother back.
Oooo, so what's it all about?
Well, the conservation of energy theory states that one form of energy must always become another form. So, while our bodies can join the nitrogen cycle when buried to decompose, what happens to the electrical energy in our brains and nervous system? It must become another form of energy!
In my novel, Icelandic scientists have discovered what and how, and Becky's brother goes to study their findings.
He goes missing.
Becky must travel to Iceland to find him, but when she gets there she doesn't care much about the science, or the positive-thinking practiced by the Icelanders, she just wants the death threats she's started receiving to stop. Having stumbled on something she thinks the Icelandic government wants covered up, Becky must piece together the answers fast… before she becomes a victim herself!
Watch this space!