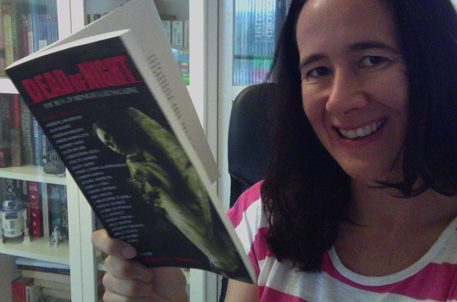 Congratulations to the Australian Horror Writers' Association and Shane Jiraiya Cummings for winning the 2016 Australian Shadows Award for Best Edited Work with 'Dead of Night: The Best of Midnight Echo Magazine'. Woo hoo! The collection includes my story 'Darker'. I'm particularly chuffed because the year 'Darker' was first published in Midnight Echo I totally forget to enter it into the awards. Duh! (Note to writers out there, don't forget to enter your stories into awards!). So this is a win for me by association 😉
It's great timing because my author copy of 'Dead of Night' arrived this morning! The awards were only announced yesterday. Spooky!!
Wanna read this horrifically incredible collection? The ebook is AUD$5.99 and the print book US$14.
In other award news(!) my award-winning co-authored charity book 'The Time of the Jade Spider' was launched into the world last Saturday, and I thought I'd share some pics with you. The launch and the book are to raise money for The Kids' Cancer Project. If you'd like to support my fundraising, please consider buying a copy for $18 via the links here. It won the National Open Award in the 2016 WABIAD awards.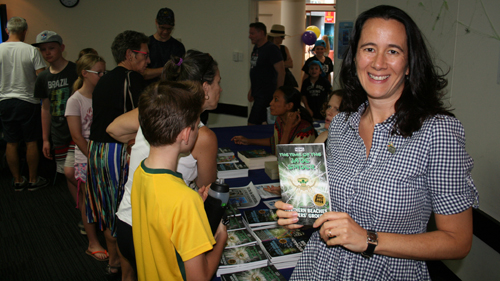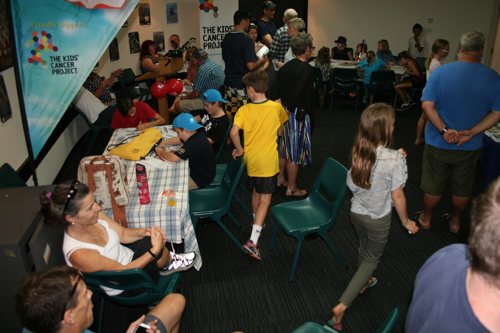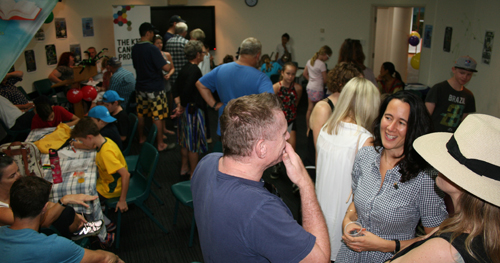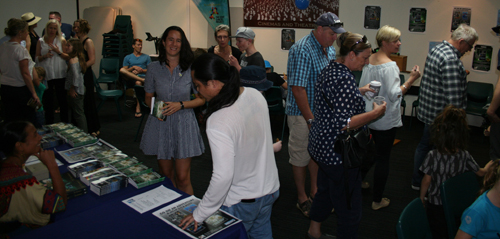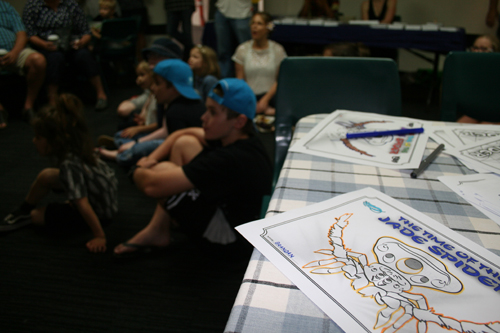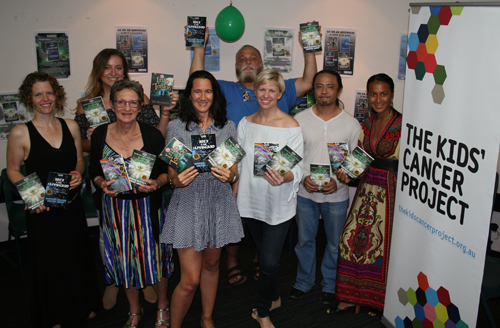 The Blurb!
Fourteen-year-old Fingal O'Grady is convicted of theft and transported to Australia in the 1820s.
Almost two centuries later, fourteen-year-old would-be beautician Abigail Harrington finds a mysterious spider amulet and their two worlds collide. When both children are kidnapped they realise they're in possession of an object with enormous power. The Peacock Spider of Tien Shan leads them on an exciting and dangerous journey where nothing is what it seems.
Fin couldn't sleep, which made no sense. He'd slogged his guts out in Captain Godfrey's garden all day, and as soon as the sun was up he'd have to do so again. "Hard labour, it's your best chance at reform, lad," the Captain had said when Fin and the other convicts first arrived at his grand North Sydney property, Craig Lodge. "You'll keep my gardens pristine and you'll be happy to do so, you understand? I know you have some education, but that won't keep you from the lash if you misbehave." With options as clear as that, of course Fin had chosen to behave.
"The winner was clear. The narrative was a page-turner. The story flowed seamlessly, and the characterisation was fantastic. A good old fashioned time slip story! Perfect for middle grade readers."
Paul MacDonald, The Children's Bookshop at Beecroft, WABIAD Judge 2016.
Save