What kind of books does Aleesah Darlison write?
Picture books, chapter books, junior fiction and middle grade. Contemporary fiction and fantasy.
Tell me more!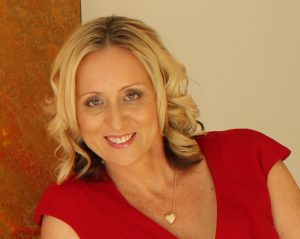 Aleesah Darlison is an award-winning Australian author who writes picture books, chapter books and novels. Her much-loved stories promote courage, understanding, anti-bullying, self-belief, teamwork and environmental themes. In 2015, she won the Environment Award for Children's Literature (Non-Fiction) for her picture book, Our Class Tiger. She has won numerous other awards for her writing. Aleesah has written over thirty-five books including Awesome Animal Stories for Kids, the Netball Gems Series, the Unicorn Riders Series, the Totally Twins Series, Ash Rover: Keeper of the Phoenix, Little Good Wolf, Mama and Hug (koalas), Running from the Tiger and the Little Witch Series.
Where can I find out even more about this fabulous author?
Website: aleesahdarlison.com.
What does her handwriting reveal?
Compare her swirls and slants to the letters and revelations here, then scroll to check out your next author!
Save
Save