What kind of books does MJ Hearle write?
While he dislikes genre classifications, there are some clues in the bio below!
Tell me more!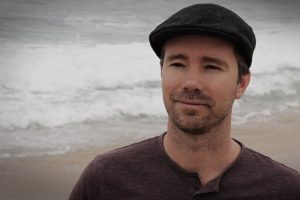 M.J. Hearle was born in Port Macquarie, a small coastal town on the Mid-North coast of Australia. Addicted to stories from a young age, it was somewhat inevitable that he turned to dealing them himself. Most of those stories tend to be scary or fantastic or magical or a combination of all three. He dislikes genre classifications, feeling they are both reductive and unnecessarily exclusive. His first novel, Winter's Shadow, was published by Pan Macmillan in 2011, Winter's Light followed in 2012, and Claudette in the Shadows in 2013. M.J. Hearle lives with his wife, Greta, son, Bailey, and daughter, India, in Glebe, Sydney. Daleks.
Where can I find out even more about this fabulous author?
Visit mjhearle.com to read his ramblings or buy his books.
What does his handwriting reveal?
Compare his swirls and slants to the letters and revelations here, then scroll to check out your next author!
Save