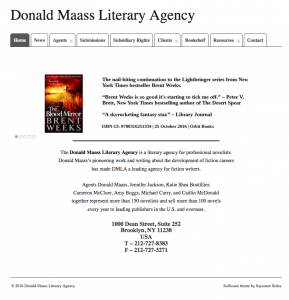 It's official – I've signed with the Donald Maass Literary Agency in New York! Woo hoo!
My agent is the fantastic Cameron McClure, who already has me editing manuscripts, conjuring up new stories and writing up a storm. It's an honour to be working with such a professional, talented and intelligent agent whose sights are firmly set on breaking me into the US market.
I've had my eye on the Donald Maass Literary Agency since reading "Writing The Breakout Novel" by Donald Maass himself, many years ago. I made copious notes!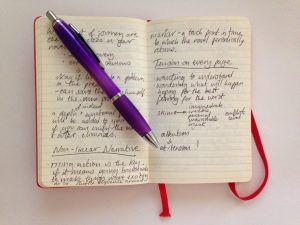 What I've always remembered was his idea that to keep your reader's attention, you need to keep your writing at-tension. I love word play! He's written other books on writing too, see here.
Cameron has been with the agency herself since 2004 and loves all the same kind of stories that I do – stories with good writing and voice, as well as a strong plot, original premise, both internal and external character conflicts, and narrative momentum. I'm thrilled to be working with her and excited to see what might come of it!
Thank you, Cameron! Thank you, DMLA!
Save