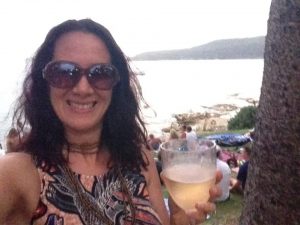 Happy New Year, everyone! I hope that 2017 is all you want it to be and more. Many people are saying they're glad to see the back of 2016. For me it was the same as every year… If life is a mountain we must climb, I see each year as a small section to navigate – sometimes going sideways, sometimes back-tracking a little, it doesn't matter as long as you keep climbing. Should you look down as you climb? Of course! You need to see how far you've come already! It can motivate you forward and may even reveal a different way around a tricky section ahead.
So today I'm looking back, noting the highlights of 2016 and using them to push me forwards. No matter what happened for you in 2016, I hope there were challenges you overcame, tricky sections you navigated successfully, and that you can acknowledge every achievement.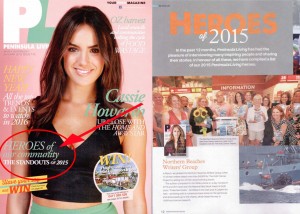 For me, 2016 started off with being called a hero! It was a complete surprise and lovely acknowledgement of the work I do using my writing to raise money for The Kids' Cancer Project. Read more about that article here.
I appeared in other news articles throughout the year too, being 'Snapshot' and interviewed about:
my writing
teaching creative writing
judging writing competitions
releasing the co-authored middle grade fantasy book "Into Tordon", and
running my writers' group, the Northern Beaches Writers' Group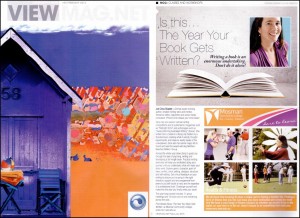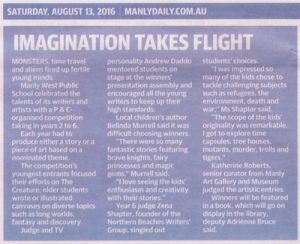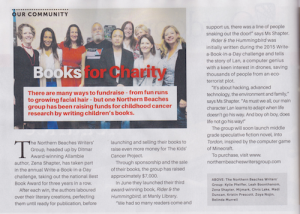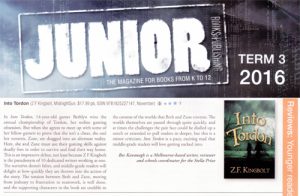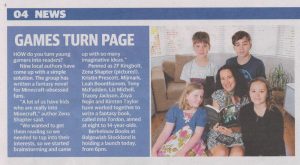 Also for my local writing community this year, I judged three competitions – the Mosman Literary Award, the Manly West PS Short Story Competition, and the BerzerkaCon Short Story Competition. So many wonderful stories! It was a pleasure to present awards to these winners.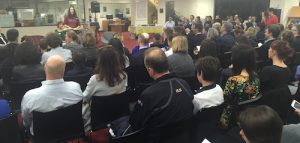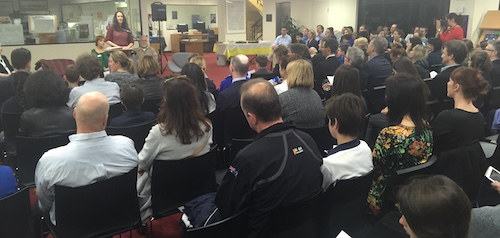 I won a competition too, along with my co-authors of 'The Time of the Jade Spider', a short fantasy time-slip novel due to come out early next year.
I launched three other books in 2016 too: 'Rider & the Hummingbird', 'A Fearsome Engine' and 'Into Tordon' (once in Sydney and, thanks to MidnightSun Publishing, once in Adelaide) – all collaborative projects – and I signed a contract for IFWG to publish my own book 'Towards White' in 2017. Excitement! Click on the links to read more about those books or pop into your local bookshop and ask about them – you may even stumble across a signed copy!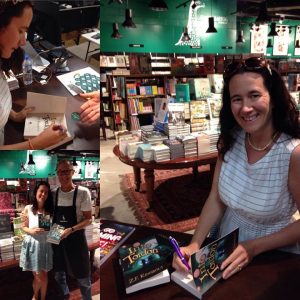 On the short story side of things, the Hugo-finalist Sci Phi Journal published my fantasy story 'Let the Tempest Hold Me Down' in its online magazine, and then again in its print anthology 'The Journal of Science Fiction and Philosophy'. My story 'Like the Web of a Swamp Spider' was included in 'A Fearsome Engine'. And 'Darker' was re-printed in 'Dead of Night: The Best of Midnight Echo', an anthology of twenty-five stories from the first ten years of Midnight Echo Magazine, 'a showcase of Australia and New Zealand's darkest imaginations'! Follow the links to purchase!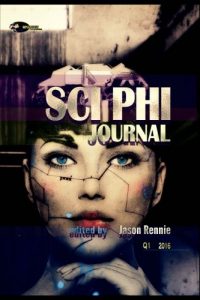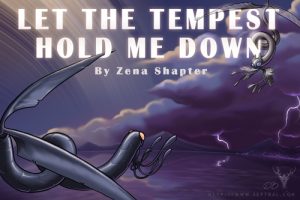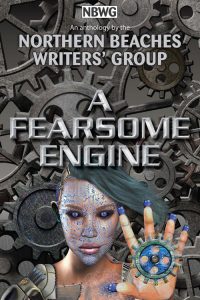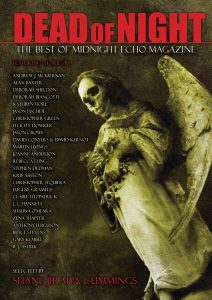 I went on a writing retreat and spoke there, taught the year-long course 'The Year Your Book Gets Written' along with countless other writing classes, including one to twenty teenage writers at Manly Library. I set dates for plenty more classes throughout 2017 too. I went to the NSW Writers' Centre's twenty-fifth birthday and won some books. I received my first email request for a signed copy of one of my books.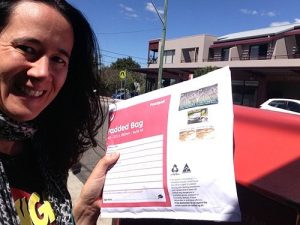 Finally, last month I signed with the Donald Maass Literary Agency in New York. My agent Cameron McClure and I are busy planning world domination and I can't wait to get started! Bring it on, 2017!
What about you? Have you looked back at 2016 yet and made a list of any highlights?