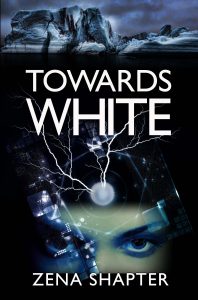 The generosity of some writers astounds me. Five amazing writers just read my upcoming solo debut Towards White, and gave my publisher IFWG Australia five amazing quotes about it, all while juggling their own projects, writing and family. I had to know more. So today I'm asking David McDonald, what else were you doing while reading and quoting on the Towards White ARC? Firstly, here's what he said about Towards White:
"Zena Shapter's debut novel 'Towards White' is that rarest of books—an easy read that tackles hard subjects. Combining the ominous vibes of The Stepford Wives" with the science driven action of "The Andromeda Strain", this slick technothriller will keep you turning the pages long past when you should have gone to bed. 'Towards White' shows the conflict and chaos of a meeting between the unstoppable force of scientific progress and the immovable object that is human nature—and what happens to those caught in the middle." David McDonald, author of 'Guardians of the Galaxy: Castaways' and 'Captain America: Sub Rosa'
So, David, what were you up to?
1. What were you writing?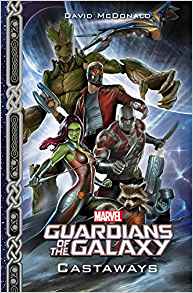 I've been scripting a graphic novel set in an existing universe. It's not something I have really done before, so I am learning as I go. It's someone I am really excited to work with and I can't wait to see where it goes. I am also trying to write a screenplay for the education market. So, I am trying to stretch myself with a few new skills!
2. What were you editing?
I've been making an effort to revisit some older short stories and give them a polish, in the hope that I have progressed enough as a writer to be able to improve them enough for publication. With most of them, I've been pleasantly surprised to discover that I still really love the premise and think they deserve another chance, it's the execution that let them down. It's interesting (and educational!) seeing the changes in my writing even over a few years—hopefully changes for the better!
3. What were you busy promoting?
For the past few weeks I have been helping to promote a Kickstarter campaign for Jeff Sturgeon's 'Last Cities of Earth – The Illustrated Books'. It's a massive shared world project involving 60+ creators, including Kevin J. Anderson and Cat Rambo. The chance to work with so many writers I look up to is hugely exciting, so I am hoping it gets over the line. I may be biased, but even if I wasn't in it I think it's going to be a incredible piece of art and well worth supporting. People can find out more on the campaign page or listen to Kevin J. Anderson talk about it (and a whole lot of other cool stuff) on Galactic Chat.
Thank you, David! I'm so chuffed you enjoyed Towards White!
Want to come to one of my book launches for Towards White? There will be two – see below! You can also pre-order Towards White here.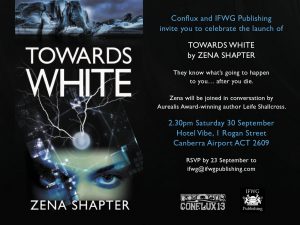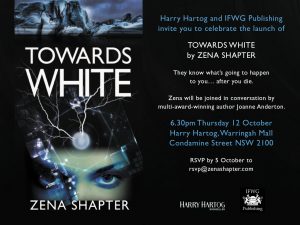 Save
Save