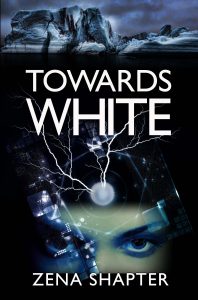 The generosity of some writers astounds me. Five amazing writers just read my upcoming solo debut Towards White, and gave my publisher IFWG Australia five amazing quotes about it, all while juggling their own projects, writing and family. I had to know more. So today I'm asking Joanne Anderton, what else were you doing while reading and quoting on the Towards White ARC? Firstly, here's what she said about Towards White:
"'Towards White' is a smart supernatural thriller, with a central mystery that is both heartbreaking and intriguing. Shapter blurs the line between technology and spirituality, all the while exploring a fascinating Icelandic setting through the eyes of a complex and driven female lead. It's a novel that delves deep into the nature of justice, religion and death, but at it's heart it's a story about family and the bonds that connect us all." Joanne Anderton, award-winning author of 'Debris' and 'The Bone Chime Song and Other Stories'
So, Jo, what were you up to?
1. What were you writing?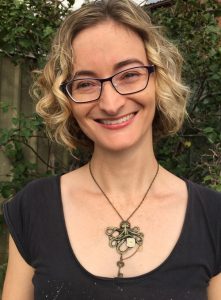 I'm in the middle of my masters in creative writing at the moment, so I was writing the proposal for my major work. It's a ghost story. Because of course it is.
2. What were you editing?
Slowly, sloooowly, editing a short story I wrote a few months ago. It's taking a while because I'm squeezing it in between assignments and readings and workshops, oh my.
3. What were you busy promoting?
Nothing much. Not yet anyway. Ask me again in March, when my children's book 'The Flying Optometrist' is out, and then we can talk promotion!
Thank you, Jo! I'm so chuffed you enjoyed Towards White!
Want to come to one of my book launches for Towards White? There will be two – see below! You can also pre-order Towards White here.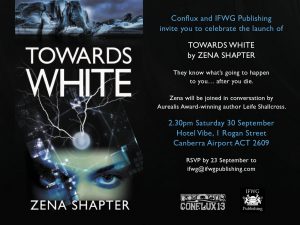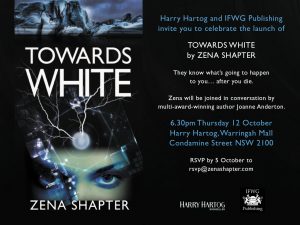 Save
Save