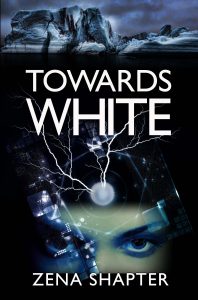 The generosity of some writers astounds me. Five amazing writers just read my upcoming solo debut Towards White, and gave my publisher IFWG Australia five amazing quotes about it, all while juggling their own projects, writing and family. I had to know more. So today I'm asking Pamela Freeman, what else were you doing while reading and quoting on the Towards White ARC? Firstly, here's what she said about Towards White:
"If you like your science fiction intelligent, pacy and thought-provoking, 'Towards White' is for you. Great philosophical science fiction in a noir thriller package. Crime and a challenging new technology with profound implications for humanity – I thoroughly enjoyed this SF thriller." Pamela Freeman, author of 'The Castings Trilogy'
So, Pamela, what were you up to?
Well, apart from everything professional, I was being a mum (and also an aunt).
1. What were you writing?
I was researching and writing Amazing Australian Woman, a kids' non-fiction picture book about… yes, amazing Australian woman from history. Tell you what, if you want to make yourself feel inadequate, research that topic! There are so many extraordinary women in the long history of this continent. I was also beginning to research another non-fiction kids' picture book, about Kakadu, which I will be creating with Liz Anelli, a fabulous illustrator (we worked together on 'Desert Lake: the story of Kati Thanda-Lake Eyre'). And… I am beginning the research for my next historical novel, which will be set in 1920s London. As you see, 'writing' for me involves a fair bit of research first! Of course, while I'm doing that research I'm also planning the book, imagining the characters and settings, working out some of the plot points… as important a part of writing as actually sitting down and typing, and a lot more fun!
2. What were you editing?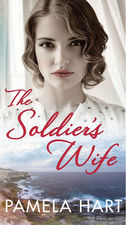 Editing-as-I-go on my first draft of Amazing Australian Woman and waiting for the structural edit notes on my next Pamela Hart historical novel, The Desert Nurse, which follows a WWI nurse all the way through the war in Egypt and Palestine. So you caught me at one of the few times in the year I am not editing!
3. What were you busy promoting?
The business of promotion is year round. I will normally be promoting my last book – in this case, A Letter from Italy, which is the story of a woman war correspondent in 1917 Italy. Most people don't realise that the first real woman war correspondent was Australian, Louise Mack. The character in this book is inspired by her. And when a sales promo comes up on one of my earlier books, I promote that on social media. Did I mention that 'The Soldier's Wife' is on special on iBook for $4.99?  Here's the buy link! The Soldier's Wife
Thank you, Pamela! I'm so chuffed you enjoyed Towards White!
Want to come to one of my book launches for Towards White? There will be two – see below! You can also pre-order Towards White here.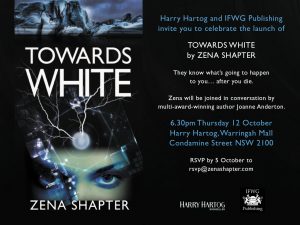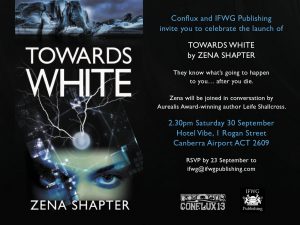 Save
Save
Save
Save