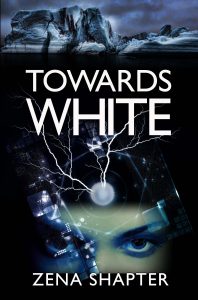 The generosity of some writers astounds me. Five amazing writers just read my upcoming solo debut Towards White, and gave my publisher IFWG Australia five amazing quotes about it, all while juggling their own projects, writing and family. I had to know more. So today I'm asking Leife Shallcross, what else were you doing while reading and quoting on the Towards White ARC? Firstly, here's what she said about Towards White:
"Eerie and engrossing, 'Towards White' is an interrogation of the mystery of life wrapped in a Nordic sci-fi noir story about unravelling the mystery of a death. Set against a starkly beautiful landscape, the story is steeped in a deep sense of unease, alternating between white-knuckle action and a delibrate unfolding of the layers of truth." Leife Shallcross, author of 'The Beast's Heart'
So, Leife, what were you up to?
1. What were you writing?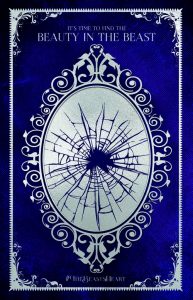 I've got two novel projects on the go at the moment, although I've actually taken some long service leave from work until October to see if I can finish off at least one of them. It's a standalone YA story that re-imagines Cinderella as a steampunk MacGyver-type character who has actually faked her father's death.
2. What were you editing?
I'm working on the final edits for my debut novel, 'The Beast's Heart', which will be published by Hodder & Stoughton next year. I'm almost done!
3. What were you busy promoting?
So many things! 'The Beast's Heart' – of course. Hodder recently made uncorrected proofs available at the Young Adult Literature Convention in London, so it's been fun seeing people's reaction to those. I'm going hammer and tongs on the programming for this year's Conflux, which starts on 29 September. There is so much exciting stuff happening at Conflux! As well as launching 'Towards White', Conflux is bringing legendary editor Ellen Datlow out from the US! And to top it off, CSFG recently announced that I'll be editing their upcoming anthology, 'A Hand of Knaves', with my good friend Chris Large, which opened for submissions on 1 August. We're putting the finishing touches onto the crowdfunding campaign for that (in the interests of paying writers MOAR). So yes. Promoting ALL the things. 

Thank you, Leife! Can't wait for Conflux, see you there – I'm so chuffed you enjoyed Towards White!
Want to come to one of my book launches for Towards White? There will be two – see below! You can also pre-order Towards White here.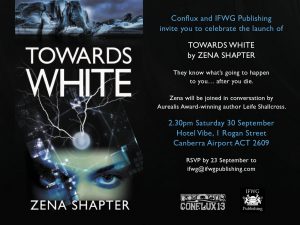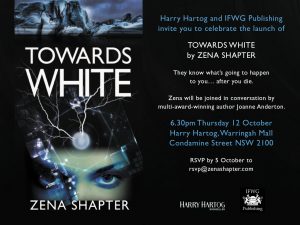 Save
Save