I'm still taking it all in, but on Thursday night Towards White was launched by the amazing Joanne Anderton in Sydney. The biggest battle was getting my 12 year old son to wear jeans, not shorts, but after that everything went really well. The bookshop, Harry Hartog in Warringah Mall, set up a beautiful seated area and a couple of high stools for Jo and I, as well as a fabulous autograph table.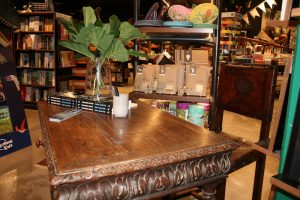 Then drinks were poured – champagne, red wine and juice; snacks were laid out – homebaked banana bread (not by me, my wonderful friend Lindie, because her banana bread is THE BEST!), cheese platters, chips and grapes; books stacked the shelves; the banner was pulled up; and we were ready to go.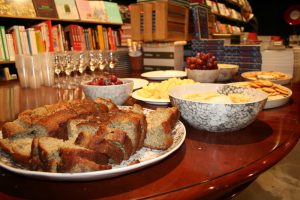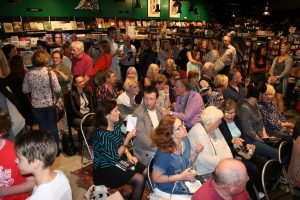 I can't believe the number of people who came to see me – from so far away as well, even the central coast – all to spend some of their precious time supporting this book. Amazing! I felt so guilty when I got home because I couldn't talk to everyone as much as I wanted 🙁
Thank you so much to Harry Hartog manager Abby for arranging this launch, and to Mel for introducing me and Jo. For those who don't know Jo, she writes speculative fiction for anyone who likes their worlds a little different. Her adult science fiction/fantasy novels, Debris, Suited and Guardian, have been published by Angry Robot Books and Fablecroft Publishing, and shortlisted for both Aurealis Awards and Ditmar Awards for 'best novel'. Her short story collection, The Bone Chime Song and Other Stories won the Aurealis Award for 'best collection', and the Australian Shadows Award for 'best collected work'. And she launched *my* book!! How lucky am I!
She also asked me some fairly grueling questions about Towards White – like how much of me personally went into the character Becky Dales, why Iceland for a setting, what kind of research did I do for the science side of things, what's all this about eating disorders, and what advice would I give aspiring writers. If you'd like to know the answers, I guess you'll have to invite me along to speak at an event near you soon! He he.
I also did a reading and signed a few books.
A few – so many! Towards White is now No.1 on the Harry Hartog Bestseller List (well, at Warringah Mall). I left a heap of autographed books there too, so if you'd like one, please go and support them.
I can also post autographed copies to any interested Aussies for $35 total (includes postage to anywhere in Australia), and it should also be in all good Aussie bookstores and online retailers (including overseas).
Thank you to everyone who came last night, to everyone who joined me in Canberra for the launch there a couple of weeks ago, for IFWG for publishing Towards White, and for all your support over the years – including reading this. I'm truly honoured. Thank you.
Now here are a heap of piccies from Thursday night: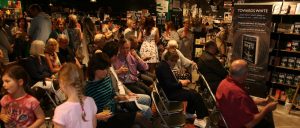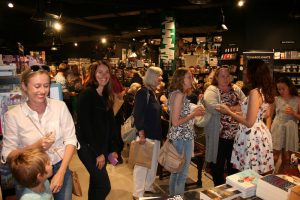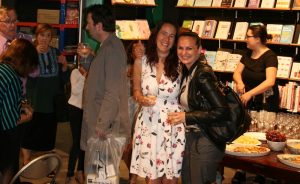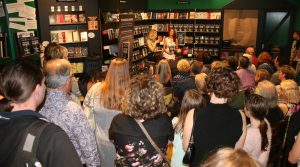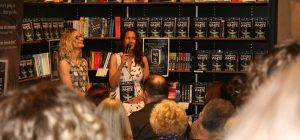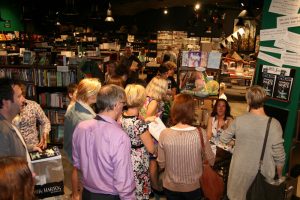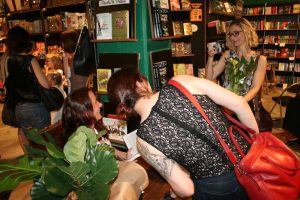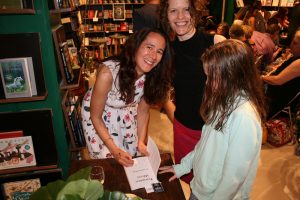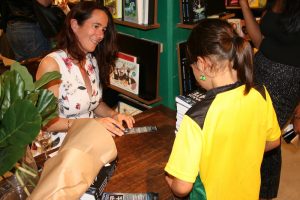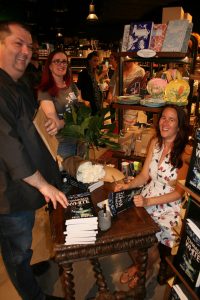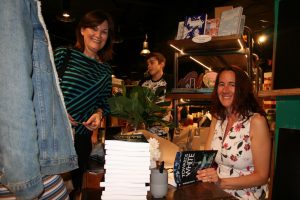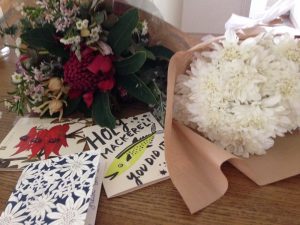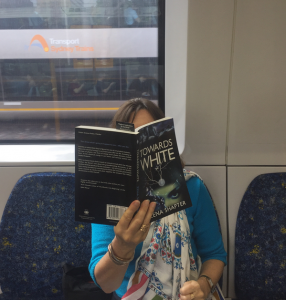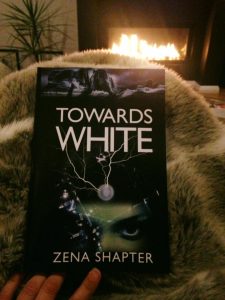 To read more about Towards White, just click here.
Save