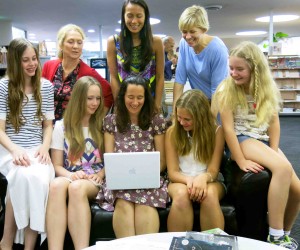 Are you looking for some professional writing support and development, and value learning 'on the job' with one-on-one guidance rather than in a group classroom? Mentorship (whether in person or online, see below) could be the answer. Sometimes it's quicker and easier to develop your writing skills under the direction of a personal mentor who can pinpoint exactly where you're going wrong and what you need to do to improve. As a creative writing tutor and the leader of a serious critique group, I see a lot of writing and a wide variety of it. I also teach creative writing to adults, children and high-school students, am a freelance editor, and have an honours degree in English from the University of Birmingham. So I have a lot of writing knowledge to share, and enjoy working closely with writers to help bring their work to a publishable and competitive standard.
Have you read about my writing workshops but missed the opportunity to attend?
Do you need someone to keep you on track while you're writing?
Maybe you've drafted a work-in-progress, now need some professional support from an experienced writer to get it to the next level?
Do you need to improve your characters' dialogue, increase tension in your story, or restructure your story to draw in more readers? I will be able to pinpoint your weaknesses and strengths.
Perhaps you have a great idea for a book, but don't know how to go about writing it?
You might have led an interesting life and want to chronicle it in a life story for future generations to treasure? It all starts with a single step…
We can chat face-to-face, over the phone, Skype, Google+ Hangouts, or email about your writing and making it the best it can be. My clients love having me as their personal writing coach – just read my testimonials!
Mentorship isn't about getting a manuscript assessment – although I will read your work in detail. Mentorship isn't about being recommended to a publisher or agent. It's all about having someone beside you as you attempt to take your writing journey to the next level. If that sounds like you, then get in touch! My hourly rate is $85.
Ready to publish? Then I can help with that too, with my publishing services and book layout designs.
Still at high-school? Then you get cheaper rates by coming to me as a tutor.
Want to Arrange Mentorship?
Contact me to get started.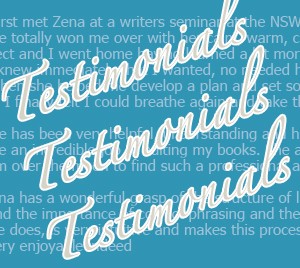 Save