Wow, what a ride of a year! I've had lots of ups, and lots of downs. I always try to focus on the ups, however, not the downs, in an attempt to continually inspire myself (and others), rather than drag myself (and others) down. So at this very self-reflective time of year, I make myself think about what I have achieved, rather than what I haven't. In my last blog post, I also talked about the importance of dreaming small as well as dreaming big, as small dreams can help you get started on your path here, now, today. Perhaps in among the following there's a 'small' idea or two to get you started on yours, whatever that might be?
Words
In 2017 I saw my words come to life in books, including: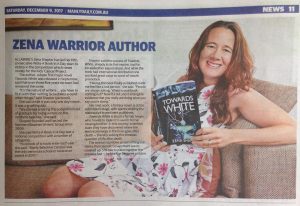 Readers got in touch with me about how much they identified with my characters and enjoyed my stories. Amazing! I'll admit I encouraged this (and still do – send me your pics and post your reviews!) as hearing from readers is incredibly motivating for a writer.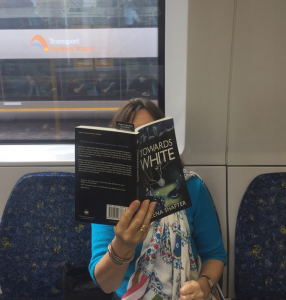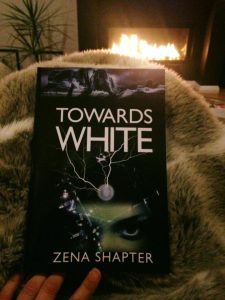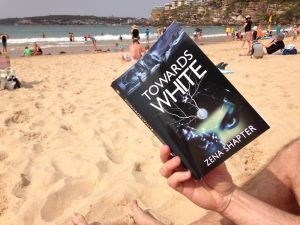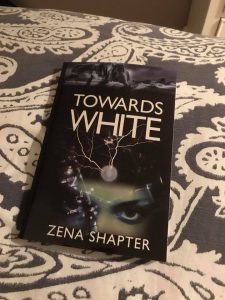 Towards White was even immortalised in art! Can you spot its spine in this bookcase?
Teaching
I also taught, mentored or spoke to countless writers about stories and books in various courses and groups across the country: in Sydney's Warringah, Dee Why, Forestville and Belrose, Mosman, Redfern, and Manly; in Canberra; and at the national awards for the Write-a-Book-in-a-Day challenge, where I co-won a writing award. I taught kids, adults and seniors, and found their passion for writing both timeless and insatiable.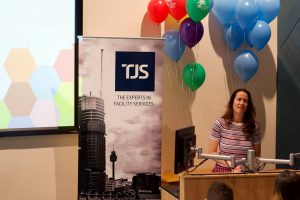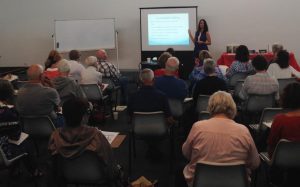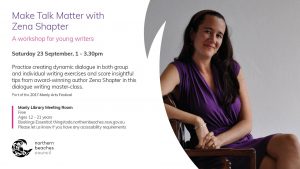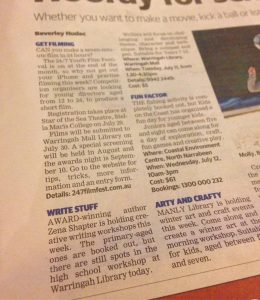 Community
I examined how writers sign their books in a blog series that saw about thirty authors show us their handwriting. They were incredibly generous with their time.
I attended Supanova and Conflux, where I met with fans, readers and writers of speculative fiction. I spoke on writing panels about fairytales, writing across cultures, and crossover fiction.
Reflection
I reflected on my writing touchstone, science fiction and the future, what I wanted to be when I grew up, gave free tips to writers and kids, took a course myself in writing inclusive fiction, and was interviewed by:
More to come in the New Year too!
Resources
To finish off the year I wrote some free resources for readers to enjoy Towards White on a deeper level, including:
A set of discussion questions
An introduction to Mark's thesis written by Becky Dales
A YouTube playlist offering a musical journey through character – Becky Dales at the novel's start, through the story, to its end.
I hope these resources will inspire readers as I was inspired to put them together. They're free to use over here.
Balance
Finally, I instigated a new way of working that gave me more balance. I wasn't getting any new writing done at the start of 2017, as I was teaching a lot after hours and at weekends. Mid-way through the year, I became determined to make more time for writing – after all, it's what I do best! The time slot I trialed was the first two hours after my kids went to school in the morning, after which I would then move on to client work (layouts, editing, mentoring, teaching and other creative support). It worked really well, so I hope to continue that into the New Year. I have so many stories to tell!
What about you – have you found better balance in your working day or something to give away to inspire others? Have you met any incredible people, generous with their time or insatiable with their passion?
More importantly, when you reflect on 2017, are you able to reflect on what you have achieved, rather than what you haven't? Sometimes self-reflection can be more important than actually hitting the mark, he he…